Wildcat Cleaning and Pressure Washing
HOUSE WASHING COMPANY IN FRANKLIN, TN
What Do Our Customers Have To Say About Our Services?

Wildcat Pressure Washing did a fantastic job of soft washing our cedar-siding home. They were very responsive, very respectful of our property, and the work was top notch.


I had my house soft washed and my driveway, porch and side walk cleaned. Amazing customer service, on time, quality work for a great price. I will be using their services again and recommending them to EVERYONE I know. I have had pressure washing done to my house and driveway before but, it has never looked this good!


Kenny was very responsive and accommodating and did a great job. My house looks great! Definitely recommend.

It's not clean until you say so!
Wildcat Cleaning Pressure Washing is a professional pressure washing company serving Williamson, Rutherford, Davidson and Maury Counties in Middle Tennessee as well as the surrounding areas. We are a family owned and operated residential and commercial pressure washing contractor whose services include building/house washing, sidewalks, driveway cleaning/sealing, deck cleaning services to homes and businesses. Based out of Franklin, we are centrally located to service all of Franklin, Leiper's Fork, Brentwood, Spring Hill, Fairview, and Murfreesboro.
Our experienced technicians specialize in both residential and commercial properties. We have the knowledge, experience, and specialized equipment and use only high-quality eco-friendly cleaning solutions to ensure long-lasting results. We offer free estimates for all our clients and strive to offer our clients comprehensive services. Contact us today for more information and pricing.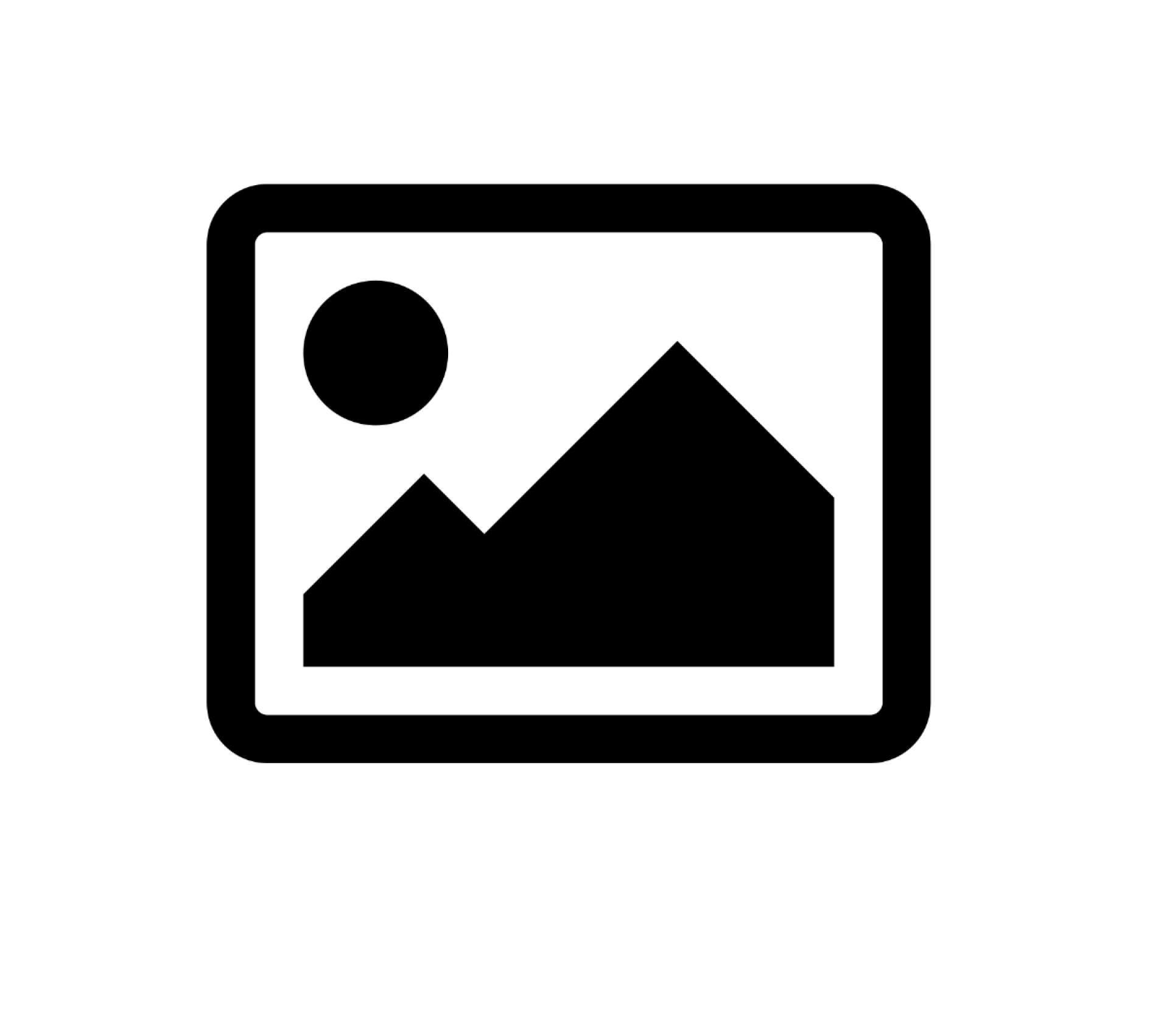 When it comes to choosing the right services for your home, look no further than Wildcat Cleaning and Pressure Washing. With a stellar reputation for excellence and a commitment to delivering top-notch results, Wildcat Cleaning and Pressure Washing stands out as the clear choice.

Safe And Effective
Our cleaning methods at Wildcat Cleaning prioritize safety and efficiency.

Fully Insured
Rest assured, we have comprehensive insurance coverage for your peace of mind.

Locally -Owned
Wildcat Cleaning  is a proud local business, dedicated to serving our community.

Variety of Services
Discover a wide range of exterior cleaning solutions to meet your needs.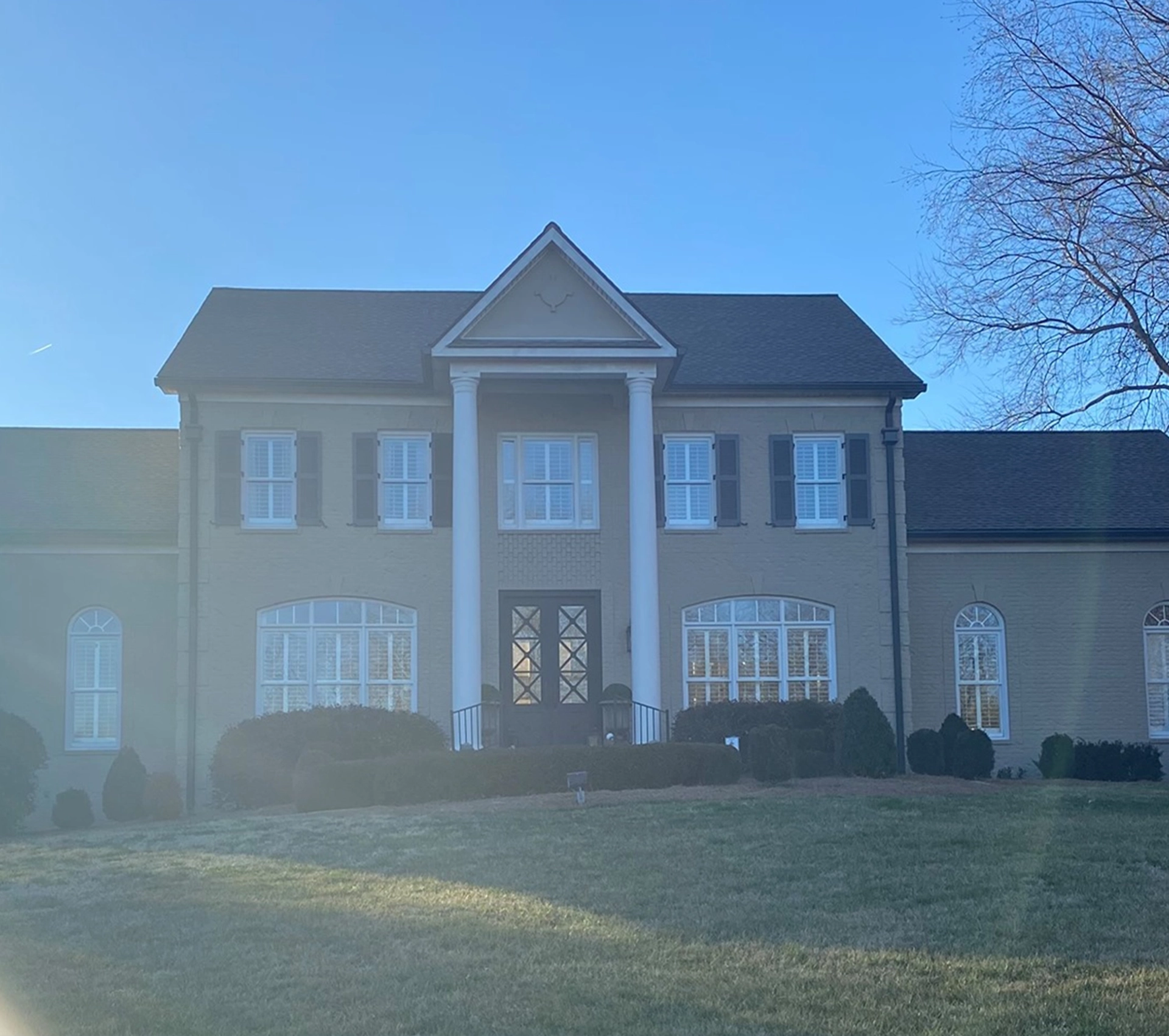 Show Your Property The Love It Deserves
Reliable Exterior Cleaning
Available Evenings & Weekends
100% Satisfaction Guaranteed
Highly Skilled Technicians
We Make House Washing Easy
Get In Touch
Reach out to us anytime; we're here to answer your questions.
Schedule An Appointment
Book a convenient time for us to handle your cleaning needs.
We Take Care Of You
Your satisfaction and comfort are our top priorities.
When We Leave
Expect a spotless result and a smile on your face when we're done.
Pressure Washing
If you want to get your property looking its best, pressure washing is the way to go. Not only is it eco-friendly, but it's also convenient.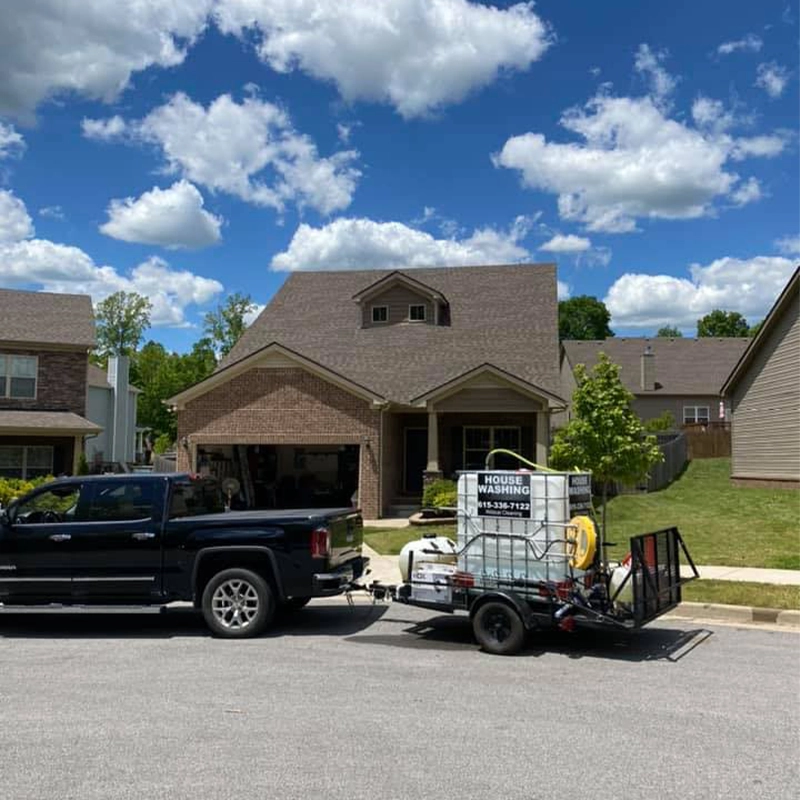 House Washing
Homeowners often don't think about washing their house until they notice dirt and grime building up on the exterior of their home.
Roof Cleaning
Not only does roof cleaning help to keep your home looking beautiful, but it also helps protect against rain, wind, snow, hail, and UV rays.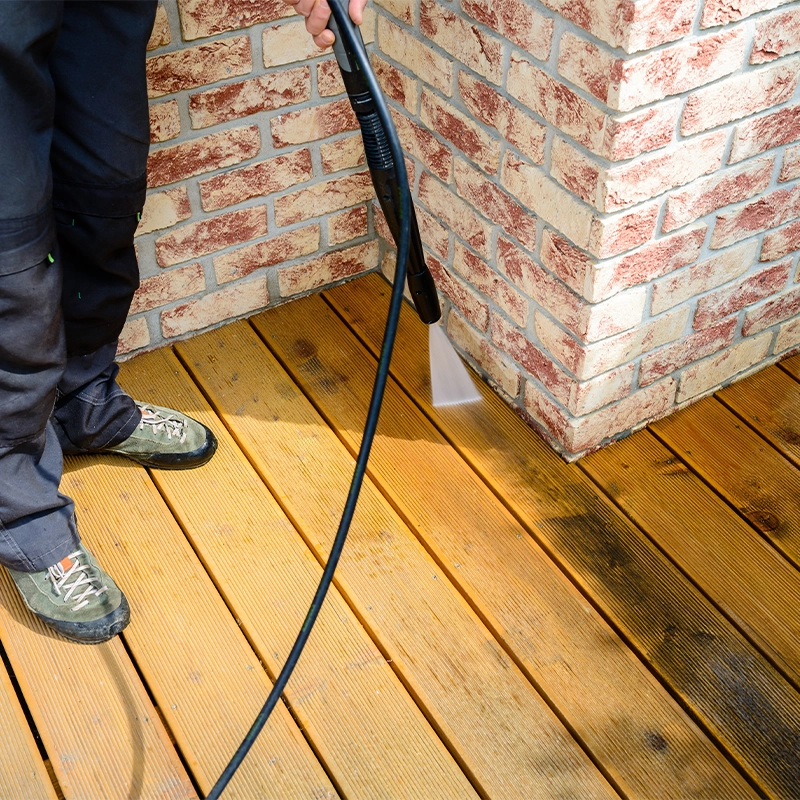 Deck Cleaning
A deck is a perfect place to relax and enjoy the outdoors. However, that enjoyment can quickly become a nightmare if it's not maintained.
Window Cleaning
Windows play a significant role in the overall appearance of your home, and if they're not clean, they can detract from the look of your home.
House Washing in Franklin, TN
House washing is an effective way to remove stubborn dirt and grime from your home's exterior. It can remove mildew, mold, algae, and other types of growth from your home. House washing is a great way to prepare your home for painting or staining. Soft washing will not damage your home's exterior and can be used regularly to keep your home looking its best. House washing will leave your home looking new and can increase its curb appeal. Additionally, house washing can help protect your home from future damage by keeping it clean and free of harmful materials. House washing is also an excellent way to prepare your home for painting or other projects. By removing dirt, grime, mold, algae, and other build-ups, you can help to ensure that your paint job will be smooth and beautiful. 
Regular house washing will also protect your investment and increase the value of your home. House washing can be messy and very time-consuming. You should hire a professional house washing service like Wildcat Cleaning and Pressure Washing to complete the process. They have the experience and equipment to make this job much faster and easier for both parties. You want your home to look it's absolute best at all times. Our professional house washing experience will ensure that all your sidings look rejuvenated, fresh, and modern. Contact us today for your free estimate and learn more about our house washing services.
Preserves exterior surfaces, extending their lifespan.
Enhances curb appeal for an inviting look.
Reduces the need for costly repairs.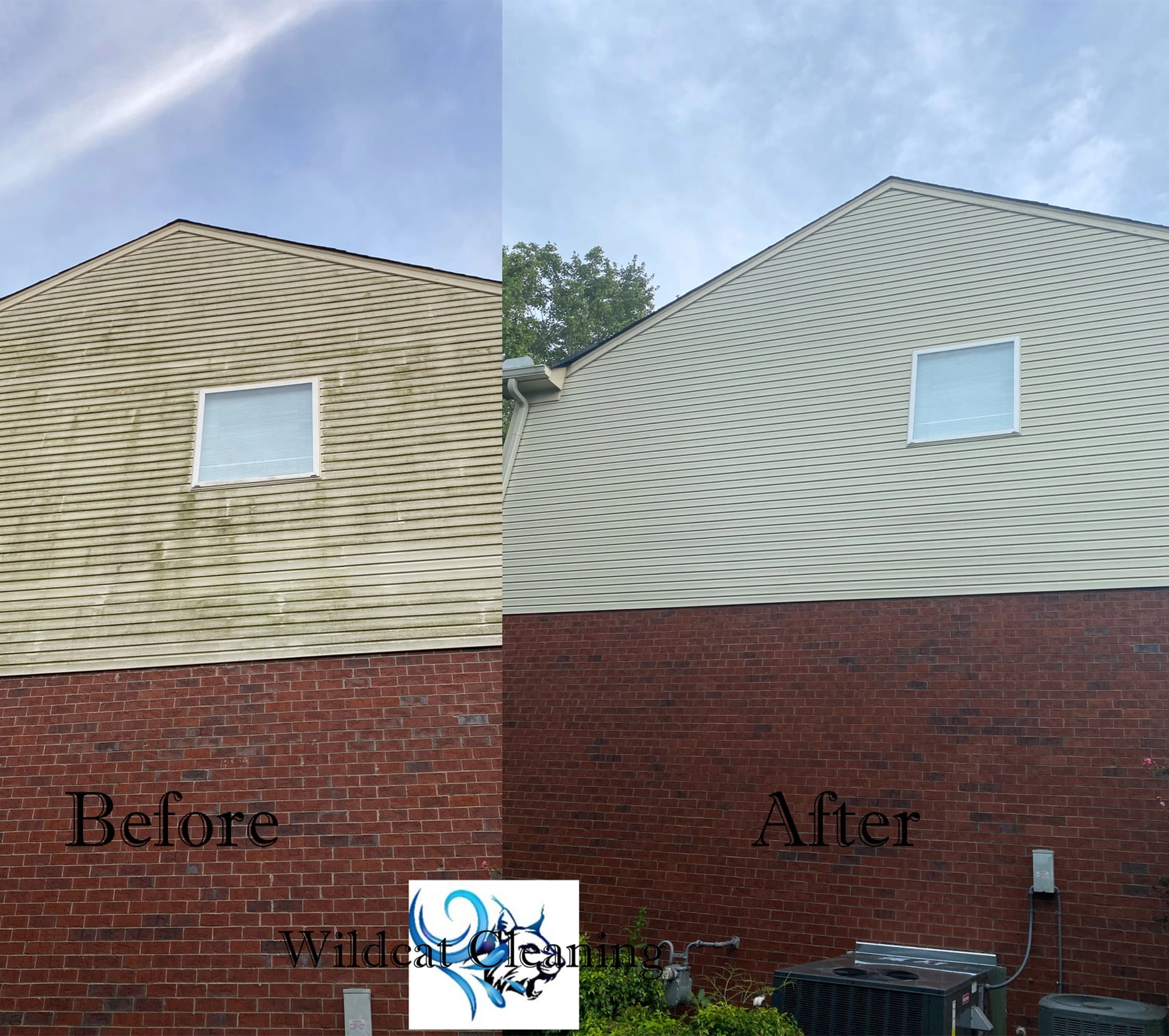 Frequently Asked Questions
What is house washing, and why is it necessary?
House washing is a professional service designed to remove dirt, grime, mold, mildew, and other contaminants from the exterior of your home. It's essential to maintain your home's appearance and prevent potential damage caused by these elements.
How often should I schedule house washing?
The frequency of house washing depends on factors like climate, location, and your home's exterior. In general, most homes benefit from an annual house washing to keep them looking their best and prevent long-term damage.
Is house washing safe for my home's exterior surfaces?
Yes, when done by professionals using the right techniques and equipment, house washing is safe for all types of exterior surfaces, including vinyl, brick, stucco, and wood. Professionals use low-pressure methods and appropriate cleaning agents to ensure no damage occurs.
How long does house washing take to complete?
The duration of house washing depends on the size and condition of your home. On average, professionals can complete the job in a few hours to a full day. However, larger or more heavily soiled homes may take longer to ensure a thorough and effective cleaning.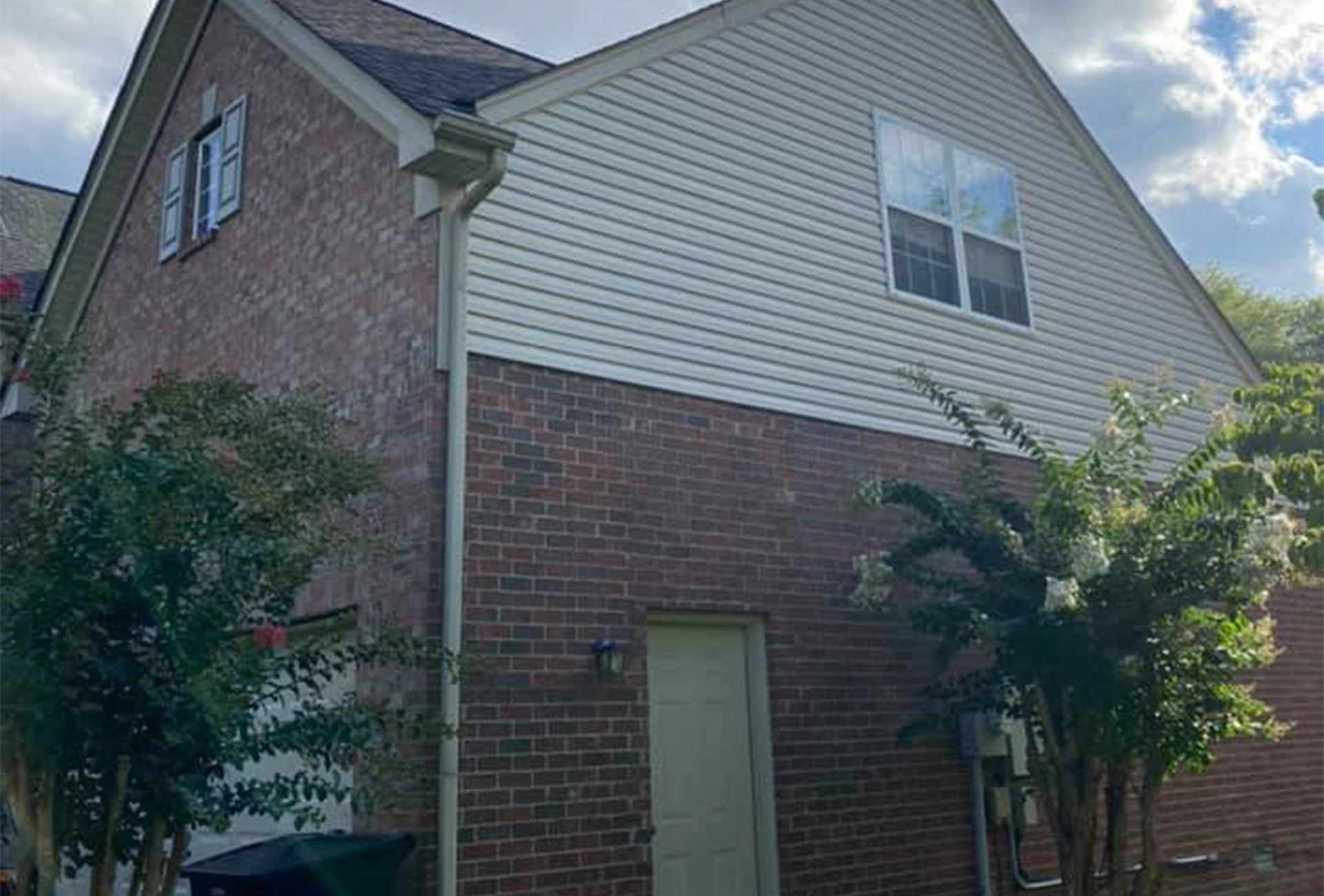 Don't Let A Dirty Exterior Get You Down!
When it comes to house washing, it can be a time-consuming and daunting task. However, it is a necessary part of home ownership. Not only does it keep your home looking its best, but it can also extend the life of your sidings. When you neglect your exterior surfaces, they will start to show wear and tear much quicker. Contaminants such as mold, moss, and algae can cause severe damage if left untreated. Developing a regular house washing routine is essential to protect your investment. These contaminants are not only unsightly, but they can also lead to significant structural damage if left unchecked. The build-up of contaminants can become a safety hazard, making your surfaces slippery and more challenging to walk on. 
Choosing Wildcat Cleaning and Pressure Washing for all your house washing needs is one of the best decisions you can make. We use the latest equipment and techniques to ensure that your house is washed correctly and safely. We use biodegradable detergents that are environmentally safe, minimizing water waste, which is good for the environment and can save you money on your utility bills. We know eco-friendly house washing is essential to our customers, so we only use safe detergents. We recycle all of our wastewater, so you can ensure that your house is being washed in an eco-friendly manner. Wildcat Cleaning and Pressure Washing is a professional house washing company that can provide all these benefits. 
Increases property value through maintenance.
Prevents damage caused by dirt and grime.
Eliminates insect nests and cobwebs.
About Franklin, TN
City of About Franklin, Tennessee
Area:
Local Time:
Mayor:
Weather:
Population:
Areas in About Franklin, TN
Things To Do in About Franklin, TN
Wildcat Cleaning and Pressure Washing
215 Tyne Dr, Franklin, TN 37064, United States
Phone Number:
615-336-7122
Follow Us:
Brentwood, TN,
Nashville, TN,
Fairview, TN,
Dickson, TN,
Arrington, TN,
Leiper's Fork, TN,
Thompson Station, TN,
Spring Hill, TN
,
Belle Meade, TN,
Forest Hills, TN,
Brentwood, TN,
College Grove, TN,
Nolensville, TN,
Kingfield TN,
Fernvale, TN,
Burwood, TN,
Rudderville, TN,
Peytonsville, TN,
Kirkland, TN,
Bethesda, TN
©Wildcat Cleaning and Pressure Washing 2022