Wildcat Cleaning and Pressure Washing
PRESSURE WASHING COMPANY IN FRANKLIN, TN
What Do Our Customers Have To Say About Our Services?

Kenny with Wildcat Pressure Washing was very professional, scheduled us in extremely fast, pricing was more than competitive and he did an incredible job!! He went above and beyond what we had asked for. We HIGHLY recommend them for any sized job!


Kenny did a great job getting algae off my house which is why I originally called Wildcat Cleaning. While he giving me a quote on that I decided to also get my driveway and sidewalks cleaned. He did both jobs the next day and everything looks great.


Kenny is extremely responsive and his rates are reasonable. I appreciated that he was careful to move things out of the way that could be effected by the cleaning process. He explained the process and the solution he uses  recommend Wildcat Cleaning.

It's not clean until you say so!
Wildcat Cleaning Pressure Washing is a professional pressure washing company serving Williamson, Rutherford, Davidson and Maury Counties in Middle Tennessee as well as the surrounding areas. We are a family owned and operated residential and commercial pressure washing contractor whose services include building/house washing, sidewalks, driveway cleaning/sealing, deck cleaning services to homes and businesses. Based out of Franklin, we are centrally located to service all of Franklin, Leiper's Fork, Brentwood, Spring Hill, Fairview, and Murfreesboro.
Our experienced technicians specialize in both residential and commercial properties. We have the knowledge, experience, and specialized equipment and use only high-quality eco-friendly cleaning solutions to ensure long-lasting results. We offer free estimates for all our clients and strive to offer our clients comprehensive services. Contact us today for more information and pricing.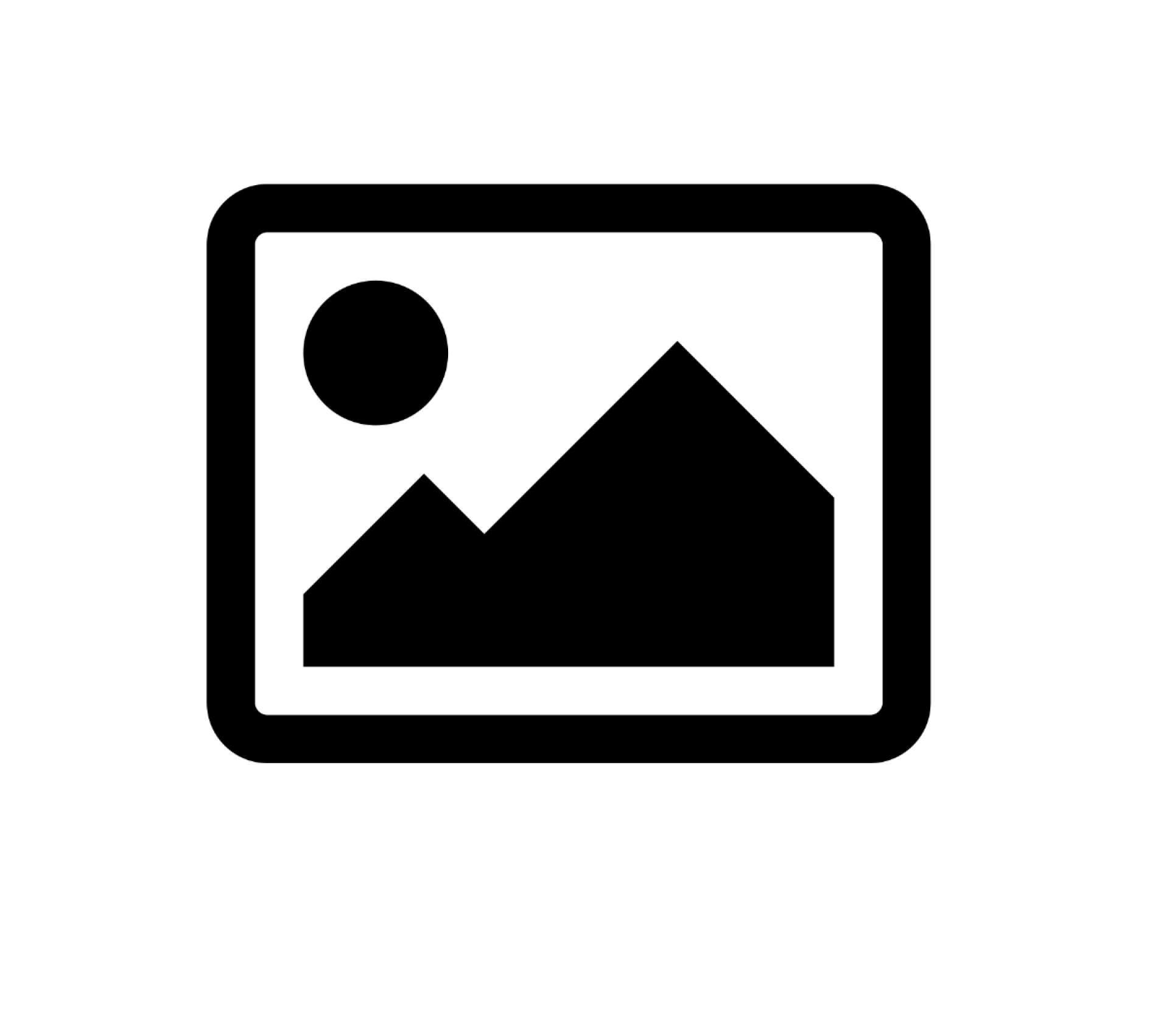 When it comes to choosing the right services for your home, look no further than Wildcat Cleaning and Pressure Washing. With a stellar reputation for excellence and a commitment to delivering top-notch results, Wildcat Cleaning and Pressure Washing stands out as the clear choice.

Safe And Effective
Our cleaning methods at Wildcat Cleaning prioritize safety and efficiency.

Fully Insured
Rest assured, we have comprehensive insurance coverage for your peace of mind.

Locally -Owned
Wildcat Cleaning  is a proud local business, dedicated to serving our community.

Variety of Services
Discover a wide range of exterior cleaning solutions to meet your needs.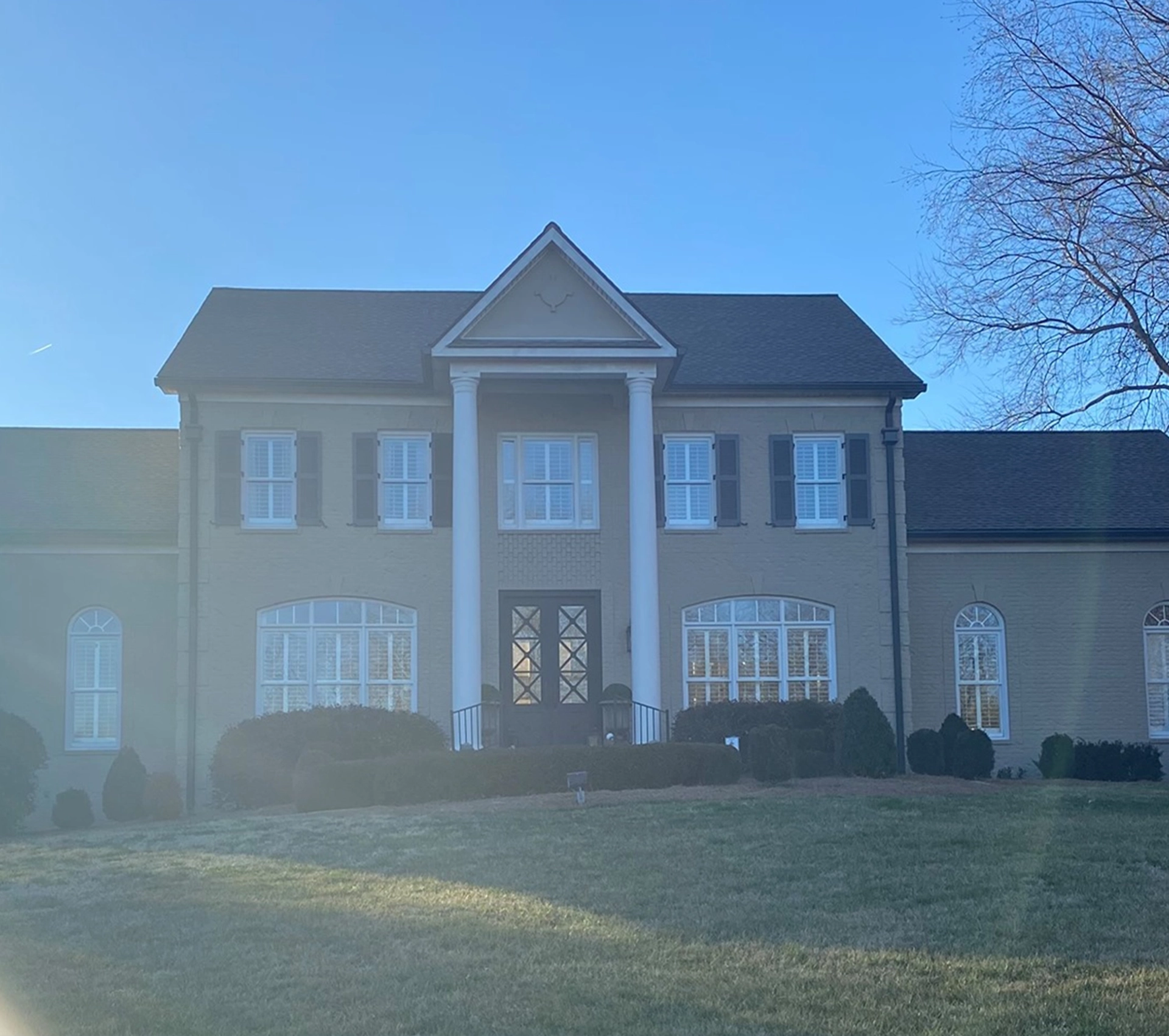 Show Your Property The Love It Deserves
Reliable Exterior Cleaning
Available Evenings & Weekends
100% Satisfaction Guaranteed
Highly Skilled Technicians
We Make Pressure Washing Easy
Get In Touch
Reach out to us anytime; we're here to answer your questions.
Schedule An Appointment
Book a convenient time for us to handle your cleaning needs.
We Take Care Of You
Your satisfaction and comfort are our top priorities.
When We Leave
Expect a spotless result and a smile on your face when we're done.
Pressure Washing
If you want to get your property looking its best, pressure washing is the way to go. Not only is it eco-friendly, but it's also convenient.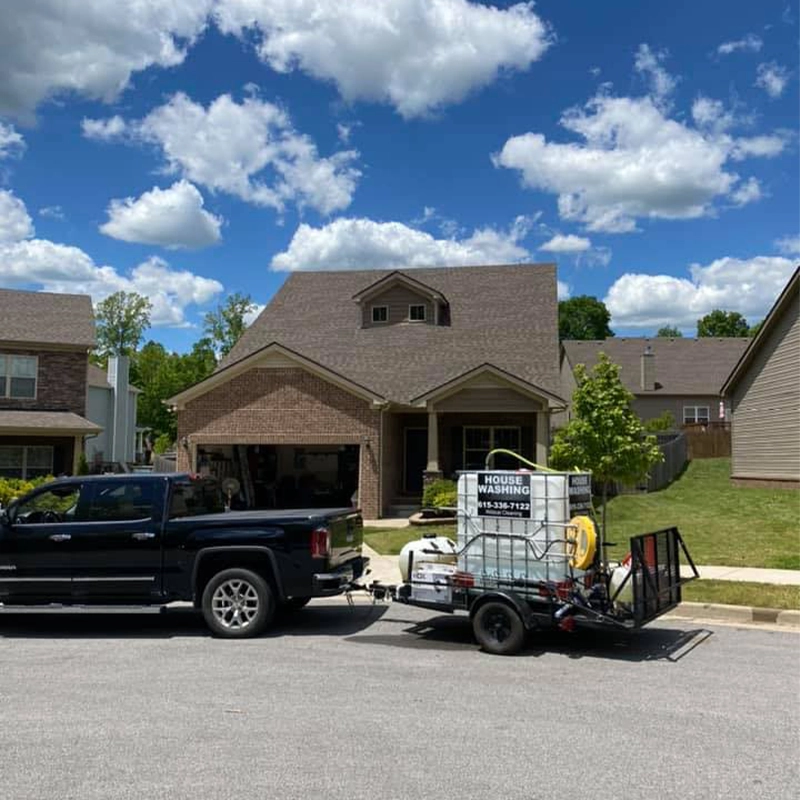 House Washing
Homeowners often don't think about washing their house until they notice dirt and grime building up on the exterior of their home.
Roof Cleaning
Not only does roof cleaning help to keep your home looking beautiful, but it also helps protect against rain, wind, snow, hail, and UV rays.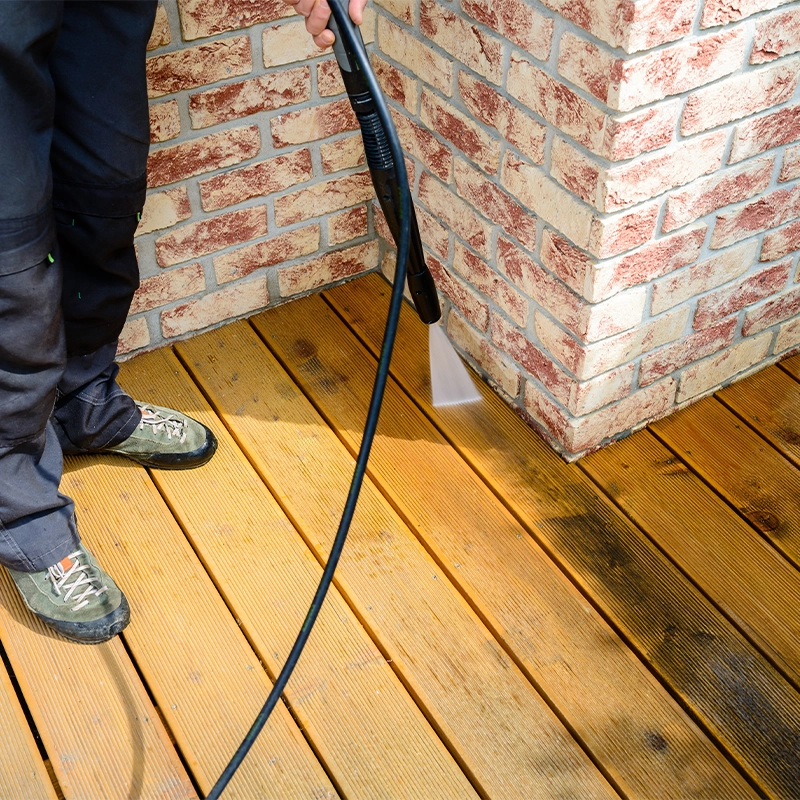 Deck Cleaning
A deck is a perfect place to relax and enjoy the outdoors. However, that enjoyment can quickly become a nightmare if it's not maintained.
Window Cleaning
Windows play a significant role in the overall appearance of your home, and if they're not clean, they can detract from the look of your home.
Pressure Washing in Franklin, TN
Most people don't enjoy cleaning. It's a necessary evil that takes up valuable time doing other things. Pressure washing is one of those cleaning tasks that many people dread. It can be time-consuming and challenging, but it doesn't have to be. Pressure washers use high-pressure water to clean surfaces. It is often used to clean decks, patios, driveways, and sidewalks and is an excellent way to keep your home or business looking its best, it can even help extend the lifespan of your exterior surfaces. If you want your property to look its best, pressure washing is the way to go.
Not only is it eco-friendly, but it's also convenient. So why not give it a try? You won't regret it! A clean home is healthy, and is one of the best ways to achieve this. With our professional services, Wildcat Cleaning and Pressure Washing can help you clean your home and keep it that way. We can remove dirt, grime, mildew, and other debris from your home's exterior surfaces. Not only will this make your home look cleaner and more inviting, but it will also help to protect it against damage and decay. So if you're looking for a reliable and affordable way to keep your home clean, call Wildcat Cleaning and Pressure Washing today for your free estimate. We'll be happy to show you how easy and affordable it is to have a clean home all year round. Contact us today to learn more about our services and request your free estimate today!
Restores surfaces to a "like new" appearance.
Saves money on costly repairs.
Enhances safety by removing slippery substances.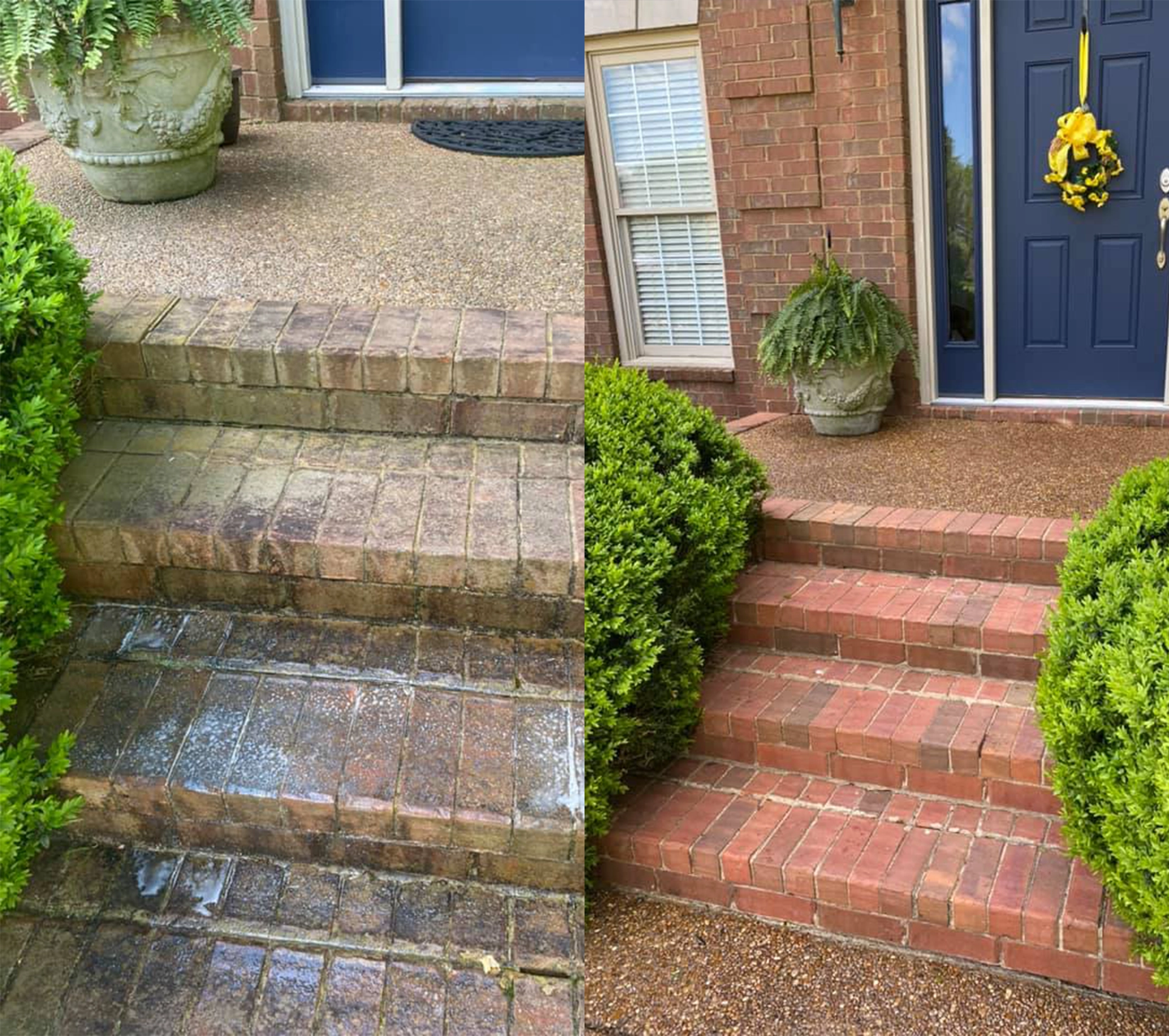 Frequently Asked Questions
How does pressure washing work?
Pressure washing uses pressurized water to remove dirt, grime, mold, mildew, and other contaminants from surfaces. 
Can pressure washing damage my property?
Yes, if done improperly or at excessive pressure, it can damage surfaces, including chipping paint, gouging wood, or eroding softer materials. It's crucial to hire a professional who understands the appropriate pressure levels for each surface.
How often should I schedule pressure washing?
The frequency  depends on various factors, including your location, climate, and the type of surfaces being cleaned. In general, most homeowners opt for pressure washing every 1-2 years to maintain the cleanliness and appearance of their property, while some commercial properties may require more frequent cleanings. It's best to consult with a professional for personalized recommendations.
Does pressure washing remove mold and mildew?
Yes, it can effectively remove mold and mildew from surfaces. Professionals often use specialized cleaners to ensure thorough removal.
Don't Let A Dirty Exterior Get You Down!
Hiring an expert pressure washing company cannot be overstated. At Wildcat Cleaning we have the expertise and knowledge to effectively clean all exterior surfaces, ensuring that they are free of dirt, grime, mold, mildew, algae, and other types of debris. We can help you maintain your property safely and hygienically. Our teams use specialized equipment and techniques designed to quickly break down dirt and grime, reducing the risk of accidents or injuries caused by slippery surfaces.  It is essential to take preventive measures to keep your property in good condition. Wildcat Cleaning is an excellent option if you're looking for a pressure washing company that can provide you with high-quality services.
We have a team of experienced and knowledgeable professionals who can handle any job, big or small. We also use the latest equipment and techniques to ensure that your property is left looking clean and pristine. Choosing Wildcat Cleaning also means that you'll enjoy peace of mind knowing that your property is in good hands. Pressure washing is not a do-it-yourself project. If done incorrectly, it can cause damage to your home. We will have the knowledge and expertise to tackle tough cleaning jobs that DIYers may not be able to handle. So if you're looking for a reliable, professional, and high-quality pressure washing company, Wildcat Cleaning is a perfect choice for your home or business.
Preserves the integrity of your investment.
Prevents pest infestations.
Reduces the need for frequent maintenance.
About Franklin, TN
City of About Franklin, Tennessee
Area:
Local Time:
Mayor:
Weather:
Population:
Areas in About Franklin, TN
Things To Do in About Franklin, TN
Wildcat Cleaning and Pressure Washing
215 Tyne Dr, Franklin, TN 37064, United States
Phone Number:
615-336-7122
Follow Us:
Brentwood, TN,
Nashville, TN,
Fairview, TN,
Dickson, TN,
Arrington, TN,
Leiper's Fork, TN,
Thompson Station, TN,
Spring Hill, TN
,
Belle Meade, TN,
Forest Hills, TN,
Brentwood, TN,
College Grove, TN,
Nolensville, TN,
Kingfield TN,
Fernvale, TN,
Burwood, TN,
Rudderville, TN,
Peytonsville, TN,
Kirkland, TN,
Bethesda, TN
©Wildcat Cleaning and Pressure Washing 2022